Lord Stirling's
News Blog EUROPE
Holy Shroud of Turin
Powerful prayer to St. Michael the Archangel - video ~ link
ORTHODOX CHERUBIM HYMN - vi
deo ~ link
AVE MARIA by Perry Como - video ~ link
Pray for Peace
On the Road to the Third
World W
ar
TRUMP & PENCE IN LOUISIANA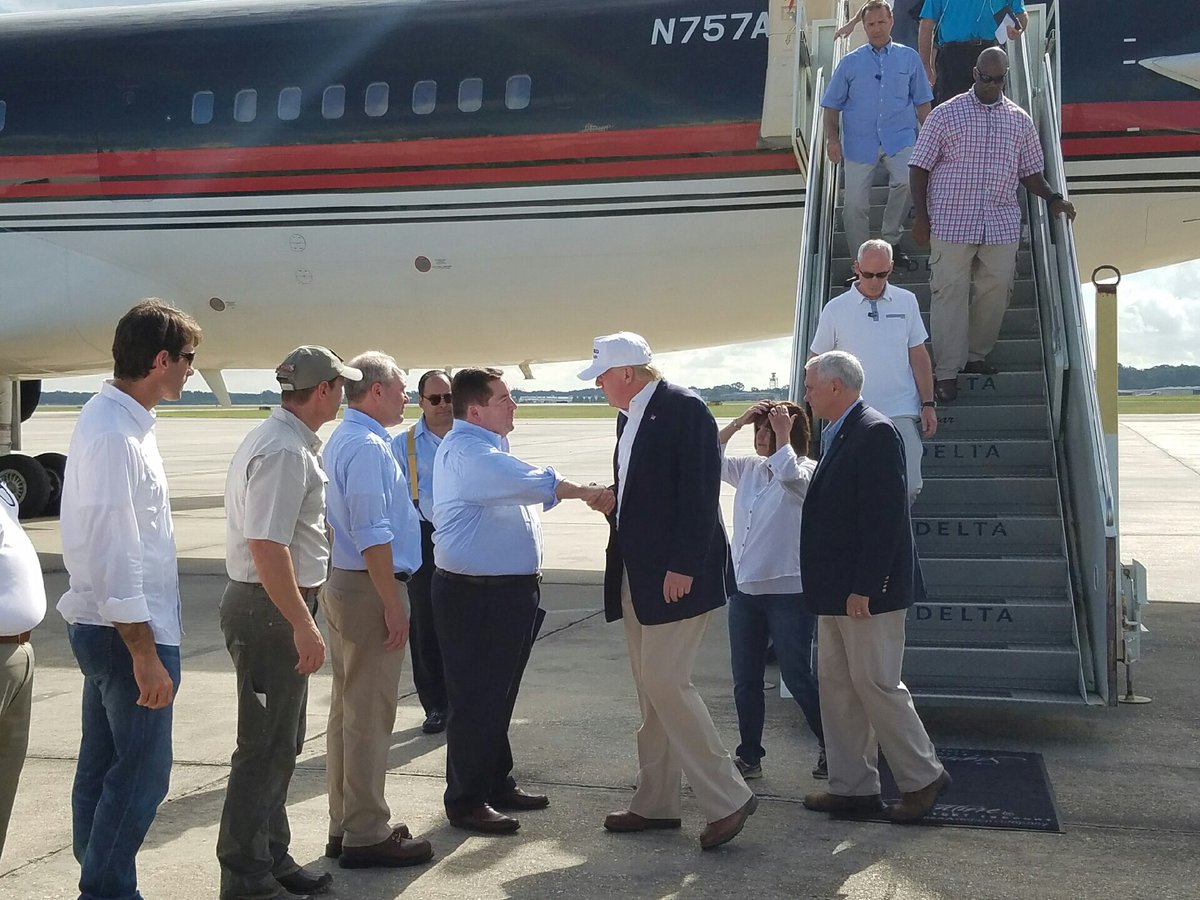 Trump Plays the Role of President in Louisiana

~ link ~
GOP nominee tours disaster area while Obama, Clinton won't be parted from politics and rest.
Hillary Clinton's decision not to head to Louisiana should probably feed speculation that she has something wrong in the head because of the inanity of the choice. Instead of showing compassion, she has two poorly timed fundraisers planned for Sunday — one in the vacation mecca of Provincetown on Cape Cod, where Cher will serve as the entertainment, and the other in Atlanta. Clinton has said very little about the tragedy, and like Obama, is said by aides to be "monitoring" the situation and receiving "updates."
Clinton's failure to do much of anything related to Louisiana may in part be driven by Obama's determination to continue with his vacation at all costs. If she shows up and provides leadership, it highlights her friend Obama's failure to do so and gives him less of an excuse for staying ensconced in his vacation abode, making her most valuable ally look bad.
Donald Trump arrives in Baton Rouge, and tours flood damage

~ link ~
The Republican presidential candidate's plane landed Friday morning at a private facility at the Baton Rouge airport. He was joined by his running mate, Indiana Gov. Mike Pence, who was seen chatting on the tarmac with Louisiana Lt. Gov. Billy Nungesser and Attorney General Jeff Landry.
Trump also made a last-minute scheduling change, scrapping a planned event in New York on Friday in order to travel to Baton Rouge. The decision came after the White House said President Barack Obama was unlikely to break from a New England vacation to survey the damage, despite calls for him to visit and meet with responders and victims.
Flood Victims Cheer Trump in Louisiana: "We knew you'd be here!" - with video

~ link
Another man tears up as Trump visits!
Trump helped pass out supplies to the flood victims.
Trump helps unload supplies for victims as Hillary 'phone's in'

~ link
Trump is visiting Louisiana with his running mate Indiana Gov. Mike Pence to offer his support to the flood victims. Tens of thousands of residents have been displaced and at least 13 people have been killed in the flooding. The GOP nominee was greeted warmly when he visited Baton Rouge.

"We knew you'd be here Mr. Trump," a supporter yelled out from a crowd

.
Trump and Pence were also seen helping unpack a truck with supplies

. The two have visited homes and a church damaged by the flooding. Trump told one man who had a damaged home, "you're going to rebuild. It's going to be so beautiful."
Donald Trump and Mike Pence meet Louisiana flood victims and tour hard-hit Baton Rouge neighborhoods

~ link ~
Donald Trump and his running mate Mike Pence traveled to Baton Rouge on Friday to visit flood victims and relief crews and survey damage from the catastrophic flooding that has killed 13 people and displaced thousands across South Louisiana. The GOP presidential nominee's campaign was largely mum on Trump's rather spontaneous visit -- with word only circulating late Thursday night and no formal acknowledgement.
President Barack Obama has faced criticism for not traveling to Louisiana since the flood to view the damage first-hand. Democratic presidential candidate Hillary Clinton's campaign has not announced plans to visit Louisiana.
Hillary calls in while Trump and Pence are on the ground with the people in Baton Rouge suffering from a 1,000 Year Flood

~ link ~
Trump asked questions about the extent of the damage and thanked volunteers for their efforts. The candidate also met with Tony Perkins, president of the Family Research Council. Perkins own home was flooded. The prominent Christian conservative says he wants Trump to "let the country know" about the extent of the damage.
Many Louisianans feel the flooding has been ignored by the national news

.
Obama irks Louisiana flood victims with memo warning them not to discriminate

~ link ~

Sometimes I really wonder if Obama really understands the American people at all.

Stirling
President Obama has refused so far to survey the Louisiana flood disaster, but he did let state and local officials know that he's watching to make sure they don't engage in racial discrimination. In a 16-page guidance issued Tuesday, the Obama administration, led by the Justice Department, warned Louisiana recipients of federal disaster assistance against engaging in "unlawful discrimination on the basis of race, color, or national origin (including limited English proficiency)."