Lord Stirling's News Blog EUROPE
Holy Shroud of Turin
Powerful prayer to St. Michael the Archangel - video ~ link
Pray for Peace
On the Road to the Third World
War
Armageddon also means that the Second Coming of Christ is near
Nutrimedical Report

~ link
Saudi Arabia executes 47 prisioners including senior Shiite cleric ~ stories: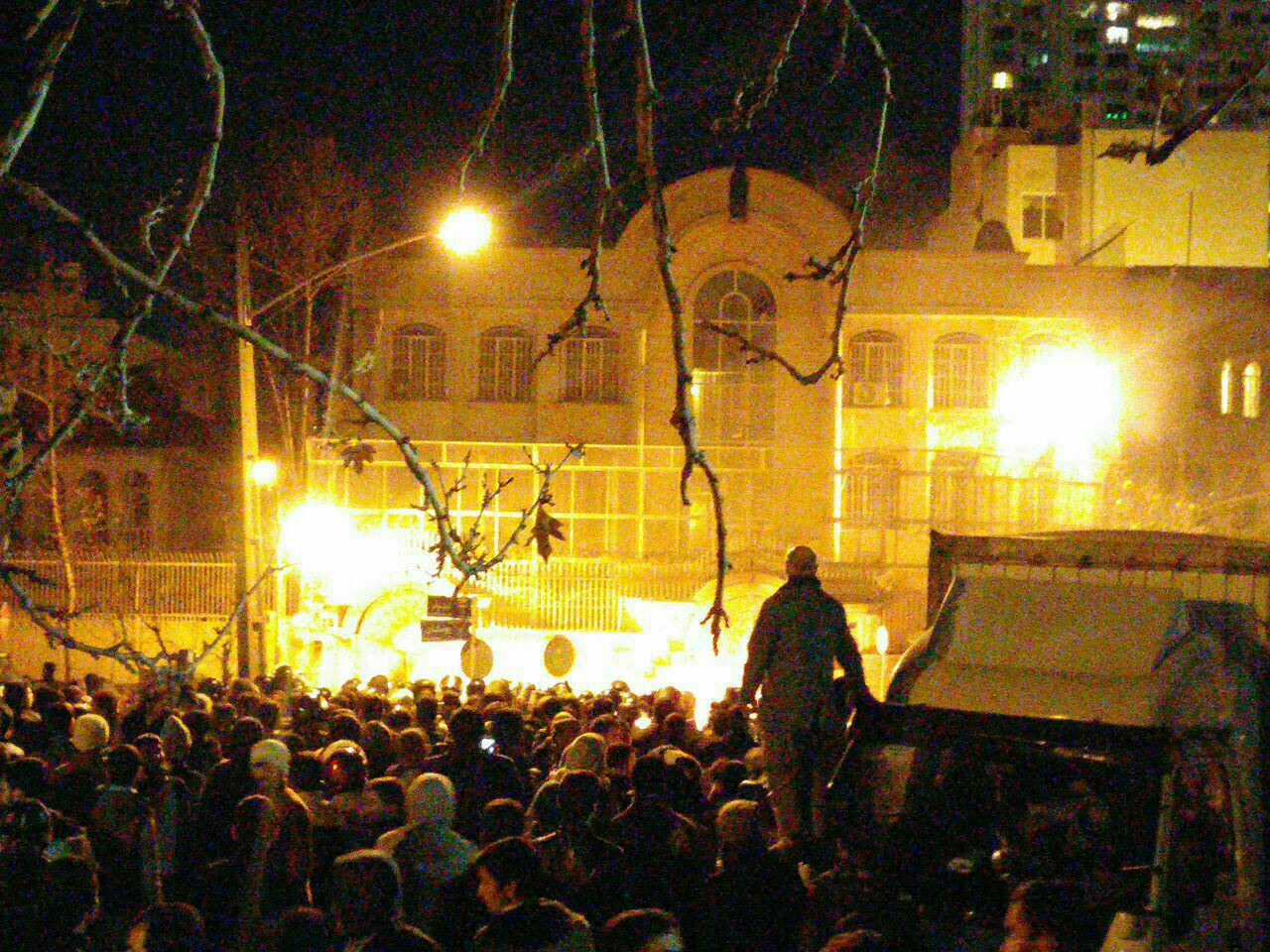 Saudi Arabia Embassy in Tehran fire-bombed by mob

~ link ~ link ~

This is a continuation of the drive towards a General Middle East War and World War III by Saudi Arabia/Qatar/Turkey/USA/NATO/Israel. The intelligent people in NATO had better take control of events soon, or things could quickly get out-of-hand in this new year!!!

Stirling
Angry crowds of Iranian protesters hurled petrol bombs and stormed the kingdom's embassy in Tehran late tonight in reaction to Saudi Arabia's decision to execute a top Shiite cleric along with 46 other prisoners.
Al-Nimr was condemned as a terrorist by Saudi Arabia and executed alongside 47 other people convicted of 'terrorism' today. Widespread demonstrations have erupted in support for al-Nimr with Shia Muslims in from London to India condemning Saudi Arabia for the murder of the cleric.
Earlier today, Saudi Arabia announced it had staged its largest mass execution in 25 years.
43 al-Qaeda conspirators were killed along with 4 Shiites accused of shooting policemen in the anti-government protests which broke out during the Arab Spring. Among the Shiites killed: prominent cleric Nimr al-Nimr.
Protesters set the Streets on Fire in Bahrain

~ link ~

Illuminati motto: Out of Chaos Comes Order.

Stirling
China joins Russia in fight against ISIS

~ link ~ link ~

Sounds like right out of the Book of Revelation to me!!!

Stirling
Saudi Arabia's oil despots in Asir Province are destroyed by Yemen's ballistic missile attack

~ link ~
The Yemeni army and popular forces destroyed Saudi Arabia's strategic oil reservoirs in the Southern province of Asir with a Qaher-I ballistic missile.
Military sources said that the missile hit large crude stockpiles in Abha region of Asir province with high precision and "caused heavy damage".
Is Erdogan after a new Crimean War?

~ link ~

And WHO is behind Erdogan???

Stirling
Another illustration is that Erdogan is also "sending the ultra-right-wing Turkish nationalist terrorist Grey Wolves into Ukraine to team up with Ankara-backed Crimean Muslim Tatar terrorists."
The expert warns that "Erdogan's ambitions are not modest. If he is mad enough to persist, as he seems so far to be, backed by Saudi and Qatari billions and his mad obsession with creating a new Ottoman Sultanate, he could detonate a new world war."
That is, he stresses, "unless the more civilized world finally tires of his Monty Python-esque megalomania," referring to the 1975 comedy classic "Monty Python and the Holy Grail".
Dubai hotel fire photos

~ link ~

Notice how, in spite of a massive fire (one greater than those on 9/11) the building did NOT collapse!!!

Stirling