Lord Stirling's
News Blog
EUROPE
Powerful prayer to St. Michael the Archangel - video ~ link
AVE MARIA - by Helene Fischer - video ~ link
On the Road to the Third World
War
Armageddon also means that the Second Coming of Christ is near
Special Report:
Russian airliner downed over Egypt's Sinai Peninsula near Israel.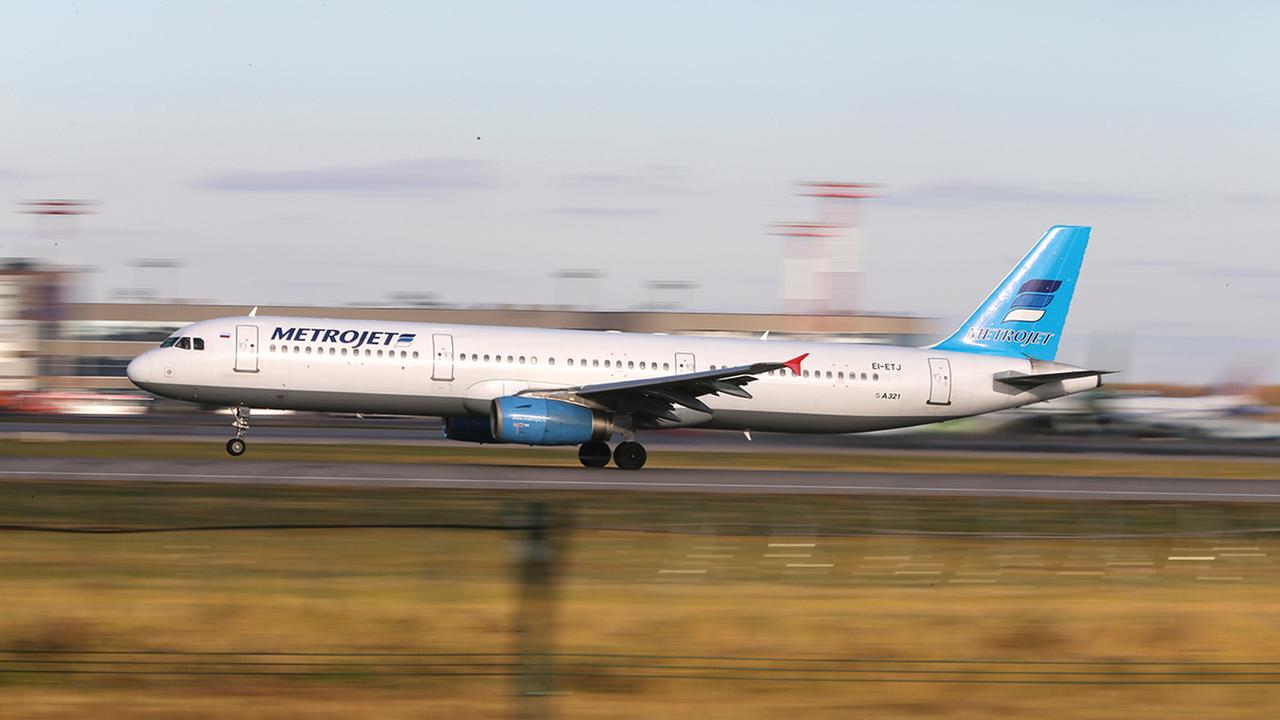 Russian airliner crash in Egypt: NO SURVIVORS - 224 Dead - ISIS CLAIMS RESPONSIBILITY

~ link ~

The Globalist - Zionist jerks are determined to continue to poke the Russian Bear, with the goal being the Third World War. If you understand history, you can see that the pattern that began under Napoleon, and continued during World War I and World War II, is still being used to drive the human race into the worst war in human history ... World War III. Yet many stupid people are more concerned with what is happening with the trashy Kardashians than the march to WWIII that will kill most of the human race!!!

Stirling
With tensions already at deeply concerning levels between Russians and their various adversaries in the Middle East region, a few hours ago this Saturday morning, around 4:20am GMT to be precise, a Russian airliner carrying 224 in crew and passengers, including 138 women, 62 men and 17 children, crashed in Egypt's Sinai peninsula. Egyptian officials say there are no survivors from the crash.

This is the worst Russian air accident in history
.
The Airbus A321 shown below, also known as Kolavia Flight 7K9268, operated by Russian airline Kogalymavia under the brand name Metrojet, was flying from the Sinai Red Sea resort of Sharm el-Sheikh to St Petersburg in Russia when it went down in a desolate mountainous area of central

Sinai

soon after daybreak.
Russian civil airliner takedown over the Sinai: Was it the Mossad, the CIA, ISIS or ALL THREE?

~ link ~

Considering what is happening in the world today, and especially in the Mideast, it is reasonable to give considerable weight to such a question than to just assume that it was an accident!!!

Stirling
Everything about this aerial takedown smacks of a highly coordinated missile attack or planted bomb plot. All of the circumstantial and anecdotal evidence points directly to one or the other. Even though ISIS has since claimed responsibility for a missile attack, that may be cover for a much more complex Zio-ISIS-American black operation

.
There's a critical point here. Both the USA and Israel would prefer that the whole world believe this was an ISIS act of terrorism. In this way both nations can attack Russian assets at will — throughout the Mideast region and beyond — and then simply use their MSM to point to the fake perpetrator ISIS. As a quite willing patsy, ISIS will take credit for destroying anything even remotely associated with Russia at this point of their daily annihilation throughout the Levant.
However, all of the technical and logistical requirements of this Sinai false flag operation realistically incriminates both the CIA and MOSSAD, as usual. Only in this way can the Western powers send a serious message to Putin's Russia that they will take advantage of Russian exposure both in the Middle East and throughout the entire world

. The Russian Federation already has its work cut out protecting its own borders from ISIS infiltration.
ISIS releases video of alleged Russian airliner mid-air explosion after it claims responsibility for the disaster

~ link ~

If the Russians feel that ISIS and its American - Israeli sponsors were behind this attack on a Russian civilian airliner, then the PAYBACK WILL BE A BITCH, and may be asymmetrical in nature!!!

Stirling
Whether or not the video is real or staged like many of ISIS' previous "made in Hollywood" productions, is currently unknown. Of course, is the same ISIS which a recently leaked CIA report revealed as being created by the CIA as a "tool" to overthrow Syria's Assad. In other words, a proxy organization of US "shadow government destabilizing operations", trained in U.S. ally Turkey, and openly funded by both U.S. allies Saudi Arabia and Qatar, just took down a Russian plane.
Extensive photos of Russian airliner crash
~ link ~
This afternoon, German airline Lufthansa said they will no longer fly over the Sinai peninsula 'as long as the cause for today's crash has not been clarified'. A spokeswoman for the airline said that 'security is our highest priority' claiming that they would use detours to service airports in the region

.
Air France has also confirmed that it will not be flying through the Sinai until the reasons behind the crash become clear

.
RT: Live Updates on Russian airliner crash - with photos

~ link ~ Also see ~ link ~ link ~ link ~ link ~ link ~ link ~ link ~ link ~ link