Lord Stirling's News Blog EUROPE
Holy Shroud of Turin
Powerful prayer to St. Michael the Archangel - video ~ link
AVE MARIA - by Helene Fischer - video ~ link
ORTHODOX CHERUBIM HYMN - video ~ link
AVE MARIA by Perry Como - video ~ link
On the Road to the Third World War.
Armageddon also means that the Second Coming of Christ is near.
21 June 2014 ~ First Day of Summer in Northern Hemisphere
BREAKING NEWS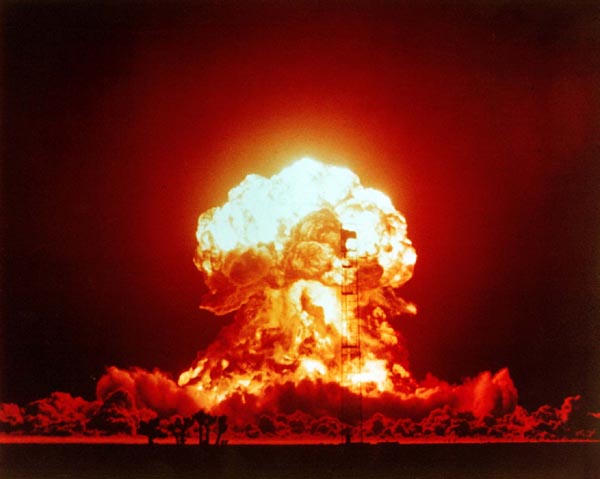 Russia: Ukraine ceasefire ULTIMATUM NOT PEACE OFFER ~ link ~

Why would you expect anything else from the Globalist/Zionist/Fascist coup junta??? With the Globalists and Zionists going for broke in Iraq/Syria perhaps Putin has decided it is time to hit back? That the time for maneuvering to avoid WWIII has come and gone!!!

Stirling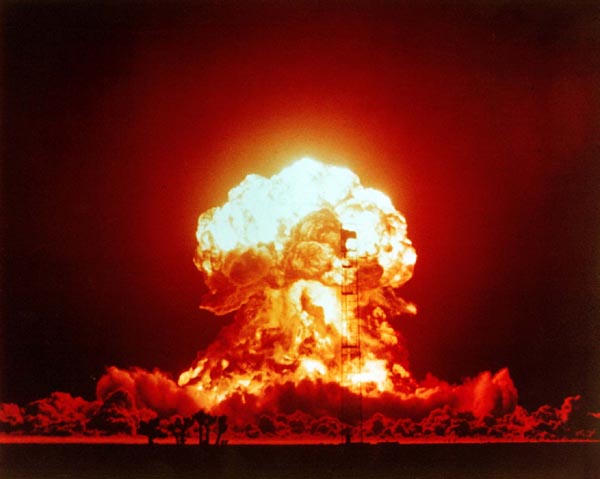 USA warns Russia against sending troops into eastern Ukraine ~ link ~

Who the hell gave this role to America??? Certainly NOT the America People, who are totally fed up with war after war after war and damn well don't want to go to war with Russia which in terms of nuclear power is clearly still a superpower!!!

Stirling
The United States says it will not tolerate Russian troops in eastern Ukraine, as tensions between Washington and Moscow escalate over the Ukraine crisis.



The White House said on Friday that the Kremlin had redeployed "significant" military forces near the Ukraine border. "We are monitoring the situation carefully. We will not accept the use, under any pretext, of any Russian military forces in eastern Ukraine," White House press secretary Josh Earnest said. "Reports from Moscow that the Russian defense ministry is considering creating military cordons in eastern Ukraine are also troubling," he added

.



According to a Russian defense ministry source, Russian troops were prepared to enter Ukraine's troubled regions to "put up barriers between the civilian population and the Ukrainian army.

"




Porky declares a "ceasefire"

~ link ~
Ukraine's President Petro Poroshenko has declared a week-long unilateral ceasefire in fighting with pro-Russian militants in the east of the country.
Heavy fighting had been continuing between Ukrainian government forces and pro-Russia rebels, with new reports of military hardware entering Ukraine.
Ukraine junta's "ceasefire" dismissed by Moscow

~ link ~
Ukrainian President Petro Poroshenko has declared a week-long ceasefire in the fight against pro-Russian separatists in the east of the country.
But the Kremlin dismissed the move as an ultimatum, as the US said it had evidence Moscow was stockpiling tanks and artillery close to the border with its neighbour, which could be supplied to rebel fighters.
Ukraine junta's leader declares week long ceasefire in the east

~ link ~
SLOVYANOGIRSK: Ukraine's new Western-backed president on Friday declared a week-long unilateral ceasefire and unveiled a sweeping plan for curbing a pro-Russian insurgency that killed 13 more soldiers in fierce clashes in the eastern rustbelt.

"Today, on June 20, the ceasefire should begin. It will last through June 27," Petro Poroshenko told local residents in a small village that served as a popular lakeside resort before Kiev unleashed a full-scale "anti-terror" campaign on April 13.
Doctors Without Borders:

Ebola is OUT OF CONTROL

~ link ~ I don't think that this genetically engineered virus and a couple of others, spreading more and more AT THIS TIME is an accident. When WWIII breaks out, and when the global economy completely crashes, the Globalists/Zionists will be releasing multiple Advanced Biowar man-created viruses to help "thin the herd of unnecessary eaters" and they will (at least at first) want the diseases to appear to be a "natural event" ... hence their "developing release/spread" now!!! Stirling
Doctors Without Borders has said the Ebola outbreak in West African nations is "totally out of control," calling for more help in dealing with the disease.