Lord Stirling's News Blog EUROPE
Holy Shroud of Turin
2 March 2014 ~ Second Update
NATO member Poland moving troops and military 'assets' toward Ukraine border

~ link ~ link ~

World War III nears!!!

Stirling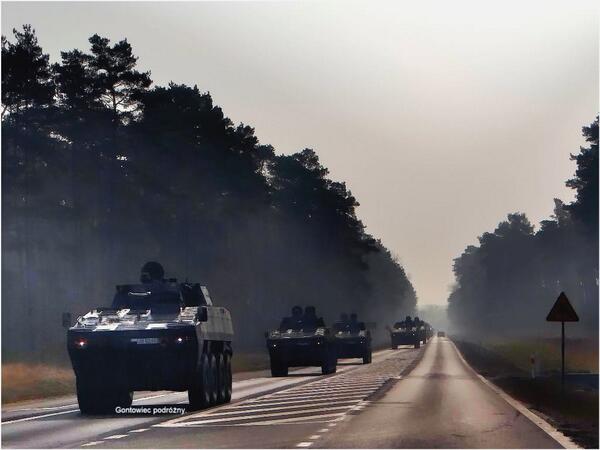 Polish PM: "It's time to show 'Ukrainians' who their real friends are"

~ link ~

This corrupt fool will get his nation destroyed if he not careful!!!

Stirling
US Secretary of State John Kerry: US will 'go to the hilt' against Russia for Ukraine military incursion

~ link ~

This evil jerk who, when he was running for President, was "surprised" to learn that he was Jewish (but everyone in his family knew it!) is nothing but a Zionist/Globalist operative who is driving America into the utter horror and destruction of a war with Russia!!!

Stirling
Russian Advanced S-400 Air Defense Missile System moving towards Ukraine - video

~ link ~

Also see

~ link ~

An indication that much more is 'coming down the pike'! The S-400 System is the world's most advanced air defense/anti-air/anti-missile system!

Stirling
John McCain wants to push America into a full-scale war with Russia

~ link ~

This evil lunatic would kill us all if he gets his way!!! He is an example of the demonic blindness that happens to people who sell their souls for money and power.

Stirling
Sustaining Ukraine's Breakthrough by George Soros

~ link ~

This evil bastard is one of the most evil men on the planet. He is also a very senior Rothschild operative. He is driving the world towards an Extinction Event...World War III...so that his masters can get their New World Order slave state...however Twenty-first Century warfare is NOT SURVIVABLE. Lucifer's time to influence events on this planet is almost up, and being the pathetic mass murder that he is, he is moving his minions to destroy God's Earth and all higher life forms thereon!!!

Stirling
Senator Marco Rubio urges decisive action over Russian military move against Ukraine

~ link ~

This political whore is trying to gain points with his globalist/Zionist puppet masters...he wants to run for President. The chorus of political whores in the "District of Crooks" (Washington, D.C.) drowns out the few real Americans there who would protect us from this demonic rush to war with a nuclear armed power that has more nukes than we do!!!

Stirling
Putin has occupied Crimea, is Ukraine and World War III next?

~ link ~

There is a good chance of that!!!

Stirling
American Conquest by Subversion: US Undersecretary of State Victoria Nuland admits Washington spent $5 BILLION in order to subvert the Ukraine - with video

~ link ~
After three visits to Ukraine in five weeks, Victoria Nuland explains that in the past two decades,

the United States has spent five Billion dollars ($5,000,000,000) to subvert Ukraine

, and assures her listeners that there are prominent businessmen and government officials who support the US project to tear Ukraine away from its historic relationship with Russia and into the US sphere of interest (via "Europe").
Victoria Nuland is the wife of Robert Kagan, leader of the younger generation of "neo-cons". After serving as Hillary Clinton's spokesperson

, she is now undersecretary of state for Europe and Eurasia." Diana Johnstone
Hear Victoria Nuland's very concise, almost victorious speech:
Putin reminds Obama of crimes committed by ultranationalists in the Ukraine

~ link ~
Russian President Vladimir Putin has discussed the situation in Ukraine with his US counterpart Barack Obama by telephone. Putin reminded the US president of crimes committed by Ukrainian ultranationalists with the connivance of Kiev's new self-proclaimed government.
The conversation was at Obama's request and lasted more than an hour, according to the Kremlin's press service.
In response to Obama's concerns over the possible use of Russian troops in Ukrainian territory, Putin said that Russia reserved the right to defend both its own interests and the interests of the Russian-speaking population of Ukraine if violence spread to Ukraine's eastern provinces and Crimea.
Putin accentuated the existence of real threats to life and health for Russian citizens and millions of compatriots living in Ukraine.
Eyewitness: Western mercenaries fought in Maidan protests

~ link ~

This Maidan Square theater was brought to you by the same people that created the 9/11 and 7/7 and Sandy Hook and Boston Marathon/etc. False Flag events. They only get by with it because they control the mainstream news media and most of the leading politicians. They will NOT stop until most of us are dead and the remainder are their willing slaves!!!

Stirling
Ukraine troops in Crimea change sides to back pro-Russia authorities without bloodshed

~ link ~
Some of the servicemen reportedly left their posts without prior warning, while others surrendedered letters of resignation but the majority went over to the Crimean government.
According to the source, all troops will soon be sworn in by the authority of the Crimean republic.
Ukraine - PNAC Zionists Idiots Provoking WWIII

~ link ~
Writing for the Atlantic Council, a prominent think tank based in Washington DC, Harlan K. Ullman warns that an "extraordinary crisis" is needed to preserve the "new world order," which is under threat of being derailed by non-state actors like Edward Snowden.
In an article entitled War on Terror Is not the Only Threat, Ullman asserts that, "tectonic changes are reshaping the international geostrategic system," arguing that it's not military superpowers like China but "non-state actors" like Edward Snowden, Bradley Manning and anonymous hackers who pose the biggest threat to the "365 year-old Westphalian system" because they are encouraging individuals to become self-empowered, eviscerating state control. "Very few have taken note and fewer have acted on this realization," notes Ullman, lamenting that "information revolution and instantaneous global communications" are thwarting the "new world order" announced by U.S. President George H.W. Bush more than two decades ago.
What we know for sure about Ukraine

~ link ~
What we know for sure about the situation in Ukraine is exactly what we know about Syria, Iran, and previously in Libya, Iraq and Afghanistan:
Ukraine hopes for aid soon, PM says it will meet IMF reform conditions - with video

~ link ~
The "PM" of the Coup Government is a Jewish Central Banker...the IMF is a creation of the Rothschild Empire to impoverish nations. Need I say more!
Stirling