Powerful prayer to St. Michael the Archangel - video ~ link

Lord Stirling's news blog EUROPE
Please forward this site to several friends, thanks.

Stirling
Day

95
of the BP Deepwater Horizon Oil Disaster ~ Disaster Warfare Against America and the World by the Global Banking Families
Photo gallery of BP Oil Disaster ~ link
Photos of wildlife of the Gulf Oil Disaster ~
link
Gulf Oil Disaster Tracker ~
link
Corexit is Killing the Gulf - Part I - video ~
link
~ Part II ~
link
Requiem for the Gulf of Mexico - video ~
link
Dr. Bill Deagle of NutriMedical Report and 'Clay and Iron' are doing a 5-day per week video news update with Lord Stirling by subscription.
Link to Clay and Iron ~
link
Link to NutriMedical Report ~ link
We are the first in the World to break the story of the Loop Current failing and the Gulf Stream beginning to break apart as well. We have several stories on this grave danger to the entire planet on our subscription news video service. To take a subscription and view these news videos and future ones go to the above Clay & Iron and NutriMedical sites.
Gulf Loop Current Broke, Ice Age Coming Europe - video ~ link ~
This is serious and science based. The Loop Current, the base of the Gulf Stream, is 'broke'. Without the heat that the Gulf Stream moves into the Norther Atlantic waters the Northern Hemisphere will go into a new Ice Age.

Figure 1.
Gulf Stream velocities one week ago: Thursday 15 July 2010

Figure 4. Gulf Stream velocities four weeks ago: Thursday 24 June 2010
Gulf of Mexico Loop Current Broken!! Risk of Global Climate Change By BP Oil Disaster ~ link ~

Dr. Bill Deagle and I have been doing our best to get this story out and now other sites are picking up on it. This is most serious, and it is based on hard scientific data.
Tropical Storm Bonnie moving towards Oil Disaster ~ link ~ link ~ I am very concerned with the fact that in spite of 100-200 million gallons of crude oil and millions of gallons of chemicals in the Gulf of Mexico, and with extraordinarily high sea temperatures due to the oil sheen over the Gulf, that the US government has taken no special steps to protect (or even to warn other than normal weather advisories) the many millions of Americans in harms way from this and future storms in the Gulf.


Link to 2010 Hurricane Season Tracking Map with Bonnie's progress ~ link ~

This is only the 5th tropical storm to hit southern Florida this early in the season in history! This hurricane season is projected to be a really bad one.



Tropical Storm Bonnie Public Advisory ~ link

BP Cover-up and the Criminal Pursuit of Profit: Deepwater Horizon Workers Knew of Problems before Explosion ~ link ~

That there have been no criminal charges brought against senior BP officials and others in this manslaughter of 11 workers and the destruction of the Gulf of Mexico is very telling. The Obama Administration is deeply evil and corrupt.



Destruction of the Gulf Coast Treasure? What Happens Next? ~ link

Venezuela breaks diplomatic ties with US - allied Colombia ~ link ~ Chavez has set his nation up to be the center of a Latin America War Theater in the coming Third World War.

At a meeting of the
Organization of American States
in Washington, Colombian Ambassador Luis Alfonso Hoyos presented photos, videos, witness testimony and maps of what he said were rebel camps inside Venezuela and challenged Venezuelan officials to let independent observers visit them.
Chavez responded within hours, suggesting that his conservative Colombian counterpart, outgoing President Alvaro Uribe, could be attempting to provoke a war.
Chavez Warns of US Military Escalation ~ link ~
V

enezuelan President Hugo Chavez warned Sunday of increased international tensions over the military escalation by the United States and its allies around the world.





"There are highly alarming elements: the military exercises that the South Koreans and gringos performed in the Yellow Sea; the pressure on Iran for daring to develop nuclear energy for peaceful purposes; the mobilization of U.S. and Israeli troops near Iran's coasts, and the violence in Iraq and Afghanistan occupied by the empire," Chavez said during his usual Sunday news commentary, "Las lineas de Chavez."





The president also listed Israel's blockade of Gaza with Washington's blessing as another alarming factor.





Chávez highlighted that the Barack Obama government "is proving to be, in words and actions, the second Bush administration (George W.), because it follows the same line as a warmonger and the same strategy of domination."
Colombia recalls Ambassador from Caracas ~ link ~
Colombia has recalled its envoy to Caracas in a fresh escalation of a diplomatic row over claims that anti-Colombia leftist rebels operate in Venezuela.

Ambassador Maria Luisa Chiappe was called back to Bogota "to evaluate the situation" as the government prepared to bring its complaint to the Washington-based Organization of American states, AFP quoted the Colombian Foreign Ministry as saying on Thursday.

The move comes just days after Venezuela recalled its ambassador to Bogota following claims from Colombia's outgoing President Alvaro Uribe that leftist rebel leaders fighting his government were in the neighboring South American nation.

Uribe, who leaves office in August, said last week that his government had evidence that five leaders of leftist guerrilla groups were in Venezuela.


North Korean tensions spike at Asian security forum ~ link ~

Tensions rising in the coming Korean War Theater of soon-to-happen WWIII.




North Korea inflamed tensions over the deadly sinking of a South Korean warship by threatening the United States and South Korea on Friday with a "physical response" if they carry out naval maneuvers this weekend. The U.S. refused to back down.
The latest threat came four months after the sinking of a South Korean warship that killed 46 sailors. The North has been blamed, but vehemently denies any involvement.
In Vietnam for a Southeast Asian regional security forum, U.S. Secretary of State Hillary Rodham Clinton and a North Korean official traded barbs over the sinking, the four-day military drills beginning Sunday and the imposition of new U.S. sanctions against the North.
North Korea considers 'physical response' to planned US Naval maneuvers ~ link ~

That would be suicidal!



America's Undeclared War on Pakistan ~ link ~ The war whores are laying the groundwork for the India-Pakistan/China War Theater of World War III.


Rebuild America, or Bomb Afghanistan? Bring our War $$ Home! ~ link ~ link ~

The current war in Afghanistan costs in excess of $48,000 a minute.
The average cost to deploy a soldier to Afghanistan for a year is $1,000,000. It has more than tripled since '01, mostly because of for-profit contractors. Current data indicate there are more contractors in Afghanistan than troops (and their deaths go largely unreported).

Meanwhile, my local school budget came up about $1,000,000 short this year, because sharply reduced federal subsidies to my state resulted in sharply reduced contributions to schools. Will local taxpayers be willing to make up the difference? Would they even be able to make up the difference, what with unemployment running to double digits?

Senator Olympia Snowe told me last Saturday that she would vote "yes" on the war supplemental bill because she could not refuse while we have "troops in the field." I told her about budget cuts for the mentally retarded elderly in Maine, and that ten years of funding for war in Afghanistan was not an emergency but a policy.

Meanwhile, two elementary schools near me closed in June for lack of funding. Parents cried openly at school board meetings, and pointed out that reading achievement for students at the schools was much higher than average. Not deploying one soldier to Afghanistan would have kept both schools open, with money to spare.


Medea describes our choice this way: Rebuild America, or Bomb Afghanistan? Make sure your neighbors know there is a real choice, and a real price tag.
Blood on Our Hands: The Most Brutal Crime committed during the past Decade has been the Invasion of Iraq ~ link ~
Yes, but Israel wanted the war, and the global bankers wanted more debt based profit, and the Military-Industrial Complex wanted more profit also. To the evil bastards that drove us into this war based on lies, they simply do not care that 1 1/2 million people have been killed, or that thousands of our troops have been killed and injured for their profit, or that the war costs have helped to bankrupted America....they after all got and are getting what they want and to evil sociopaths this is all that matters.

US War Crimes: Cancer rate in Fallujah worst than Hiroshima ~ link ~
The Iraqi city of Fallujah continues to suffer the ghastly consequences of a US military onslaught in late 2004.
According to the authors of a new study, "Cancer, Infant Mortality and Birth Sex-Ratio in Fallujah, Iraq 2005–2009," the people of Fallujah are experiencing higher rates of cancer, leukemia, infant mortality, and sexual mutations than those recorded among survivors in Hiroshima and Nagasaki in the years after those Japanese cities were incinerated by US atomic bomb strikes in 1945.
The epidemiological study, published in the International Journal of Environmental Studies and Public Health (IJERPH), also finds the prevalence of these conditions in Fallujah to be many times greater than in nearby nations.
The assault on Fallujah, a city located 43 miles west of Baghdad, was one of the most horrific war crimes of our time. After the population resisted the US-led occupation of Iraq—a war of neo-colonial plunder launched on the basis of lies—Washington determined to make an example of the largely Sunni city. This is called "exemplary" or "collective" punishment and is, according to the laws of war, illegal.
The new public health study of the city now all but proves what has long been suspected: that a high proportion of the weaponry used in the assault contained depleted uranium, a radioactive substance used in shells to increase their effectiveness.
The Civil Rights Movement Was Not An Insurgency ~ link

Obama's team's panic over losing whites ~ link ~

Actually I know a number of black Americans who dislike what Obama is doing. You see, wither or not we are white or black or whatever, we are AMERICAS and we care about America not just the color of whatever puppet is in office now.





German

Giants Flee Wall Street ~ link ~
The recent retreat of German firms from the American capital market has been nearly a decade in the making. Tighter regulations introduced by the United States government in the wake of the accounting scandals in the early 2000s brought extra oversight and added costs for foreign companies listed on the NYSE. Of the 11 firms on Germany's DAX index of blue chip companies that were at one time listed on the NYSE, only four still remain: Deutsche Bank, Fresenius, SAP and Siemens.



China

: The US Is "Insolvent and Faces Bankruptcy" ~ link ~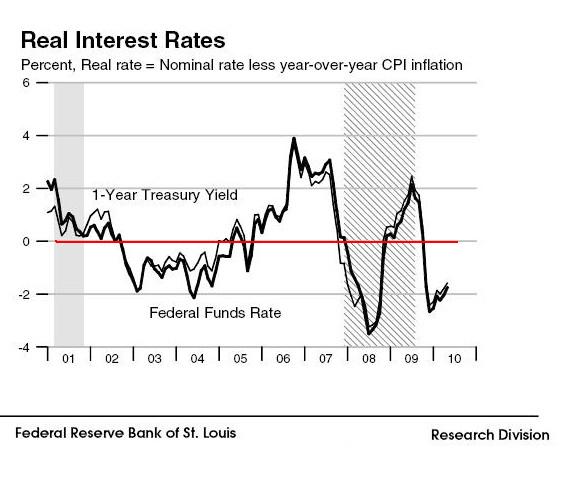 The common thought amongst even reasonably educated and economically literate Americans is that China is 'stuck with US Treasuries' and has no choice, so it must perform within the status quo and do as the US wishes, or face a ruinous decline in their reserve holdings of US Treasuries.
I think China is already diversifying their reserve portfolio, and more stealthily and effectively than one would imagine.
Further, I suspect that through the use of hedging short positions and derivatives such as Credit Default Swaps, China would be able to cover a greater portion of its reserves than the common mind might allow. And if this is in reality one theater in a global struggle for power, sacrificing a pawn or two, and even a bishop, would be a small price to pay to bring down the world's remaining superpower, as indirectly and gracefully as is possible. War is never cheaply waged.
It would most certainly be a nuclear option to outright dump Treasuries outright, and would raise the ire of what is still a formidable military power. But it is the Western mind that is so incapable of seeing the many shades of gray in every situation, the subtle gradations in a range of choices that I believe China not only sees but is already actively pursuing.
China is not the only country that resents the devastating frauds that the US has perpetrated on not only its own people but the rest of the world through its Wall Street banks and ratings agencies.



China

may switch to currency basket for forex rate ~ link

Obama signs the

financial

reform

bill: Towards a new volatile phase of economic disruptions? ~ link ~

Now, the businesses that could be regulated under the bill are launching an effort to reform the Reform bill-- their way—to make sure the rules that are still to be written will not be too hard on them.
Not only is this bla bla contrived, but it is flawed in a more fundamental way because there is no job creation to continue, in large part, because the private sector is not creating jobs. In fact corporations are stashing trillions that they are not using for job growth,
Stress tests of banks are expected to show a capital hole.
When the six-month extension of unemployment benefits squeaked through the Senate, there was a sigh of relief among those in need, and cheers from Democrats who have not been able to move the unemployment needle or restore confidence in the economy. What happens after six months?
Putting money in the pockets of consumers will create some bounce, but it doesn't deal with the deep structural and systemic problems that worry economists and governments worldwide.
What they see are 800 insolvent banks, industries shrinking, state and local governments on the verge of bankruptcy and escalating debt. They see China rising and the West sinking.
A million foreclosures are expected this year while in the know advocates like Paul Krugman warn of stagnation and a creeping depression. Others say a double dip recession is already here. Shrill partisan voices make it hard for the public to focus on any solutions. So there is no jobs bill despite a bill seeking Local Jobs For America,
So far, only a few brave voices are calling for major cutbacks in defense or inflated intelligence spending as the wars we cannot win continue to drain us like those knives that leave a thousand cuts.
Many banks are falsifying their earnings but still considered too big to fail.

My view they are not too big to jail, yet there is no public pressure from progressives for the prosecution of Wall Street criminals as I call for in my film PLUNDER.
U

S

jobless claims, housing data point to worsening economy ~ link ~

Soon it will get so bad, that we will look back on 'these days' as good days!
World Court holds Kosovo's unilateral secession from Serbia in 2008 did NOT violate international law ~ link ~ Mistake, bad mistake!


The non-binding, but clear-cut ruling by the International Court of Justice is a major blow to Serbia and will complicate efforts to draw the former pariah ex-Yugoslav republic into the European Union.

Gun battles paralyze Mexican city near Texas ~ link ~Mexico is a third world nation fighting a major war to prevent becoming a total narco state.

Mexican soldiers fought late-night gunbattles with gangs who forced citizens from their cars and used the vehicles to block streets in a city across the border from Texas.
The Nuevo Laredo city government posted messages on Facebook warning citizens to stay indoors as the battles erupted at several intersections Wednesday night. City officials on Thursday said they could not immediately confirm witness reports that several gunmen were killed.
Gangs used stolen cars and buses to block several main avenues in the city across from Laredo, Texas. Several residents called local newspapers to report thefts.
The Great Oil Scan - The Alternative to Gasoline - video ~ link ~
Actually there are a number of low cost and also many free alternative sources of power, however, knowledge of these and the manufacturing of these have been suppressed by the global oil companies and the global banking families who own/control the energy companies.
Buckyballs Found In Space ~ link ~
Catholic sex scandal in Italy as undercover reporter 'films priests at gay clubs and having casual flings' ~ link ~
The Catholic Church has approximately 50% of its priests, in many areas, who are gay. That is insane as the percentage of the overall population is maybe 2% at tops. The 800 year-old man made rule of mandatory celibacy needs to be ended and ended NOW.
Also see ~ link