UPDATED 12:08 am Chicago time - 21 July 2010 - 6:08 am London time.

Powerful prayer to St. Michael the Archangel - video ~ link

Lord Stirling's news blog EUROPE
Please forward this site to several friends, thanks.

Stirling
Day 92
of the BP Deepwater Horizon Oil Disaster ~ Disaster Warfare Against America and the World by the Global Banking Families


Photo gallery of BP Oil Disaster ~ link
Photos of wildlife of the Gulf Oil Disaster ~
link
Gulf Oil Disaster Tracker ~
link
Corexit is Killing the Gulf - Part I - video ~
link
~ Part II ~
link
Requiem for the Gulf of Mexico - video ~
link
Dr. Bill Deagle of NutriMedical Report and 'Clay and Iron' are doing a 5-day per week video news update with Lord Stirling by subscription.
Link to Clay and Iron ~
link
Link to NutriMedical Report ~ link

Lord Stirling will be on the NutriMedical Report national talk radio show today at 4 pm Chicago time; and also on this coming Thursday at 4 pm.
Scientists call on Obama to stop chem-spray ~ link ~
Over 100 scientists
and
academic institution, research laboratory, conservation organization
leaders
plus
human rights defenders
from as far away as Norway and Greece signed the
Scientists Consensus Statement on the Use of Chemical Dispersants in the Gulf of Mexico
calling for the Obama Administration to
immediately halt chemical aerial spraying in the Gulf region.
A public petition to end dispersant use is also gaining momentum.
Scientists expressing grave concern about the unprecedented aerial spraying of chemical dispersants in the Gulf of Mexico region believe a large-scale, uncontrolled non-consensual human and environmental experiment is being conducted in the Gulf region according to reports sent to the writer including one from the "Ocean Doctor" David E. Guggenheim, Ph.D.
Guggenheim is president of 1planet1ocean, a project of The Ocean Foundation of which he is a Senior Fellow.
"Corexit aerial sprayed is one of the most toxic dispersants and one of the least effective on Louisiana crude oil," states Guggenheim.
"The mixture of Corexit and oil represents an even greater threat as the toxic effects are magnified according to independent scientists and researchers,"
Guggenheim is inviting more scientists to support the immediate halt of the chemical spraying.
"The dispersant-oil mixture is killing marine wildlife, including dolphins, whales and fish, while also causing a range of serious human health effects to those who have been exposed," reads part of the statement that 1plant1ocean is calling more scientists to sign. (Emphasis added)
The statement calls on the "Obama Administration, including the U.S. Environmental Protection Agency, to immediately halt the use of chemical dispersants in the Gulf of Mexico."

Bombshell: BP seabed survey BEFORE drilling well showed NO indications of seep 3km away says former Shell exec ~ link ~ So all the massive 'seeping' going on near the wellhead is related to the BP Deepwater Horizon 'event'!

Schlumberger Denies Having Deepwater Horizon Mud Logs ~ link ~

On July 7, 2010, the Wayne Madsen Report (WMR) reported: "Oil drilling industry inside sources have reported to WMR that 'smoking gun' documents, including what are known as "mud logs" are being kept at the Tulsa, Oklahoma headquarters of Schlumberger Oilfield Services. Mud logging entails the detailed analysis of rocky material and sediment from a borehole for signs and pressure levels and types of gas being encountered during the drilling process. Mud logging is always carried out by a third-party and in the case of the Deepwater Horizon, this function was performed by Schlumberger."
The web site, www.OklahomaWatchdog.org in Oklahoma City followed up on the story and Schlumberger's media relations officer Stephen Harris commented: "Schlumberger did not run any mud logs for Deepwater Horizon. This story, for intents and purposes, is made up. We don't have files or paperwork on mud logs within our organization." Harris reportedly was irritated by the questions about the mud logs reportedly in the firm's possession.
Harris was obviously picking his words carefully. Although Schlumberger does not, itself, perform mud logging operations, that is under the control of the chief driller, the oil services firm does perform third-party analysis of the mud logs. Schlumberger mud logging analysts were on board the Deepwater Horizon hours before the rig exploded on April 20. The chief driller controls the well head pressure and drilling rate based on the mud logging provided by the third-party geologists and in the case of the Deepwater Horizon the analysis was carried out by Schlumberger.
According to Offshore magazine, earlier this year, Schlumberger acquired Geoservices, a privately-owned French oilfield services company specializing in mud logging, slickline, and production surveillance operations, particularly in the deepwater market. Andrew Gould, Schlunmberger's chairman and CEO, stated, "The combination of Schlumberger real-time downhole formation sampling measurements with Geoservices' drilling mud analysis will help customers better identify and react to drilling hazards, while the combination of mud logging with Schlumberger formation evaluation measurements will bring more complete understanding of rock lithology and fluid content."
On July 11, 2010, Reuters reported: "The world's largest oilfield services company [Schlumberger] had performed wireline services for BP on the rig in the Gulf of Mexico where the April 20 explosion and spill occurred.
In the WMR July 7, 2010 report, we provided a Schlumberger timeline, titled "Mississippi Canyon Block 252 Timeline," which states that on April 20, "At approximately 11 :15 a.m., Schlumberger crew departs Transocean Deepwater Horizon on regularly scheduled BP helicopter flight."

WMR has learned more details of Schlumberger's mud logging analysis from an oil industry insider: Mud loggers are always geologists and are contracted by the drilling company. The geologists analyze the soil strata as the well operators drill through them.
The mud log information is also worth millions of dollars to BP's competitors. It would tell them how much oil is present at BP drilling sites and how much it costs to exploit it. Attempting to gain access to the mud logging data could also result in a prosecution under federal industrial espionage statutes. Thus, in Tulsa, the location of Schlumberger's oil services headquarters, employees and their friends have been warned that anyone who discusses Schlumberger's Deepwater Horizon mud logs will go to jail.
Schlumberger is also required to destroy any and all data at the client's request or claim that it never existed. In the case of the Deepwater Horizon, this act may have been already carried out since Schlumberger's analysis of the doomed well would have provided it with detailed knowledge of the well's condition before it exploded.
Oil expert Simmons insists '20 million people are entrapped in harm's way' ~ link ~
Simmons, former energy adviser to the second President Bush, explained that according to his reading of the data from NOAA, the National Oceanic and Atmospheric Administration, capping of the so-called riser and the subsequent announcement by U.S. President Obama was "the biggest con job we've ever seen."
Simmons, creator of an investment bank catering to oil companies, told radio host Ian Masters that the real problem continuing to gush oil into the Gulf was not the 6-inch "riser" that apparently has been capped amid much TV hoopla, but that

an open hole or cauldron perhaps up to 10 miles distant from where British Petroleum's cameras are focused which continues to spew 120,000 BARRELS per day

, and that BP's much publicized effort to drill relief wells in what the company says is an effort to stop the flow of oil is nothing but a cynical publicity stunt.
"The dimensions of this lie are beyond belief," said Simmons, explaining that the idea of a relief well is "tricky at best," since trying to hit a pipe of less than a foot in diameter 35,000 feet below the surface of the Gulf may be entirely futile because the casing of the original pipe is not even there, having blown away at some point.
But Simmons noted that both BP and Obama continue to deny that this open hole, or cauldron, even exists, even though Simmons and others insist the NOAA data from satellites prove by speed of flow and depth of light that the amount of oil that has been flowing through the on-camera riser could not possibly account for the amount of oil that has spilled into the Gulf.
"The riser is totally irrelevant," Simmons stressed, adding "and there's no way to cap the open hole." He explained that BP continues to deny the open hole exists and theorizes the continuing flow of oil into the Gulf is really just the residue from what has already been spilled during the first 90 days of the disaster.
"There is denial that there's even a problem," Simmons said. "In about a month or two people will realize that this actually was the biggest con job we've ever seen."
Simmons also noted an additional danger. "What the researchers now believe is that basically is that between 4000 and 4500 below the ocean floor lies an oil lake that's somewhere between 100 and 120 miles wide and it's about 4500 feet deep. It's this toxic waste and crude and it's releasing methane gases that are absolutely lethal which is why all the fish and dolphins and sharks and whales are dying. And workers too, which is why so many have gotten sick, or maybe really sick.
"The health problems are so serious," Simmons said. "When you inhale methane you just die."
The only possible solution, Simmons insists, "is a small diameter low level nuclear device. They insert it down the well 18000 feet, and set it off. It will fuse the rock and glass, and it's totally safe, three miles under the seabed."
See video by Lord Stirling from May 8th ~ link
"Accurate" Matt Simmons likely to be dismissed "until the facts make that impossible" says MSNBC's Ratigan - with video ~ link ~

Good one!



Engineering expert: "Gas hydrate crystals" may be plugging cracks in well; To be dislodged by increasing pressure ~ link

Paper: "an entire section of the well could be missing"; Mysterious second pipe falls back down well! ~ link

Censored Gulf news ~ link ~
Although Matt Simmons says the entire
BP capping of the well is a sham
, scientists are concerned that the newly admitted seep and possible
methane
seen near BP's well in the Gulf of Mexico are signs of leaks in the well "capped" three days according to a federal official reports
Intel Hub.
The official spoke to Associated Press on condition of anonymity Sunday. (See: BP wants cap to stay on Gulf oil leak indefinitely, but feds say that could make things worse)
When MSNBC Host Dylan Ratigan asked Simmons, "What do you know about this cap Matt?", Simmons replied, "The whole thing is just absurd." (See the segment below on Youtube)
New evidence emerges almost daily that BP, most of mainstream media it controls, the Pentagon all led by the Commander in Chief of a nation under attack are participating in covering-up their crime against humanity that is as monumental as the real hole that continues to spew.
Meanwhile, internal organs of the human population along the Gulf Coast region continue to accumulate the lethal toxins to the point that intellectually honest Doctors such as Mark Sircus urges everyone in the Gulf Coast area to "Get the hell out." (See: Exclusive: Censored Gulf news: New Orleans, eyes throats burn, 'Get the hell out now', Dupre, Examiner)

Providing respirators and simple old-fashioned preventive measures would be bad press. Instead of genuine health care, groups with little-to-no support such as the newly formed Orleans Barefoot Doctors are attempting to help fill the major chasm by providing toxic survival kits.
Media aired dramatic programming of a well being capped with public viewing as though watching a major sports event. Like the clock that "stopped short, never to run again when the old man died," even PBS's widget showing how many gallons of oil are spewing into Earth's waterways stopped after the TV performance of capping the well.
120,000 barrels of oil along with an untold amount of methane gas continues to gush from the massive well approximately a mile from what TV viewers see according to Simmons, the world expert on oil.
They're still lying about oil disaster - video ~ link
Natural Oil Seep Causes White House Panic ~ link ~
Altered BP photo comes into question ~ link ~ see also ~ link ~
Apparently BP is no more adept at doctoring photos than it is at plugging deep-sea oil leaks.
A blogger
has noticed that the oil giant altered a photograph of its Houston crisis room, cutting and pasting three underwater images into a wall of video feeds from remotely operated undersea vehicles. The
altered photo
is displayed prominently on the company's Web site.
An enlarged version of the photograph reveals flaws in the editing job. One of the 10 images sticks down into the head of one of the people sitting in front of the wall, while another piece of the image is separated from the other side of the head by jagged white space. The right side of the same image also hangs down below the area on which the video feeds were projected.
Dead zone in Gulf waters found off Galveston, Texas ~ link ~

Obama Administration: BP's Cap Stays On, New Leaks Insignificant ~ link ~ This has earned the Obama Administration and BP the 'not so coveted' Bullshit Meter Award.

Air monitoring tests show high levels of chemicals like Benzene coming from dispersants ~ link
Analyst: Israel's Next War Could Be Lebanon ~ link ~ I wrote an article on this a year or so ago.

In his eight-page "Contingency Planning Memorandum" released last week by the Council on Foreign Relations (CFR), retired U.S. ambassador Daniel Kurtzer argued that Israel was more likely than Hezbollah to initiative hostilities and that it could "also use a conflict with Hezbollah as the catalyst and cover for an attack against Iran's nuclear facilities."
He also warned that, as in the 2006 war that was touched off by Hezbollah's attack on an Israeli border patrol, "even small-scale military engagements with limited objectives can escalate into a major conflict" involving outside powers – notably Syria – with "significant implications for U.S. policy and interests in the region."
"If the next Israeli-Hezbollah confrontation were to result in a sharp decline in Hezbollah's military capabilities and was not accompanied by substantial civilian casualties or destruction of Lebanon's civilian infrastructure, the result would be beneficial for U.S. interests," he wrote. "However, such an outcome is slim."
"The more likely unfolding of an Israeli-Hezbollah war would hold almost no positive consequences for the United States, which is focused on three Middle East priorities: trying to slow or stop Iran's nuclear program, withdrawing combat troops from Iraq, and helping Middle East peace talks succeed," according to his report, titled "A Third Lebanon War."

While Kurtzer's study does not address the likelihood of such an attack, it argues that Hezbollah's increasingly potent missile arsenal – much of it believed to be supplied by Iran, as well as Syria – and the security threat it poses to Israel may move policymakers in the Jewish state to "take preemptive military action."
While it does not exclude the possibility that Hezbollah could launch an attack, possibly to unify its supporters, particularly after the passing of Shia cleric Muhammad Hussein Fadlallah or at the urging of an Iranian leadership eager to deflect international pressure on its nuclear program, the more likely scenario is for Israel to either initiate hostilities or "lure [Hezbollah] into a war to destroy capabilities that threaten Israel's security," according to Kurtzer, who also served as a key Middle East adviser to the Obama during his presidential campaign.
"The combination of … the size and quality of Hezbollah's missile inventory; the possible acquisition of long-range, accurate missiles; and the possible upgrading of Hezbollah's surface-to-air missile capability changes the equilibrium on the ground to an extent that Israel views as threatening," according to the report. The report argues that Israel would likely exploit an "operational opportunity," such as an attack against a convoy carrying long-range weapons or a storage facility in Lebanon or even in Syria that it claims Hezbollah is using.
The study noted that indicators and other warning signs of war are "already evident" and include an increase in anti-Israeli rhetoric on Hezbollah's part and in official statements on Hezbollah from Israel – specifically, recent allegations that the group had acquired Scud missiles from Syria and that its fighters are being trained there in their use. It also pointed to heightened levels of Israeli military and civil-defense preparedness on the northern front.
Israel considers changing law to allow seizure of more Palestinian property ~ link ~

It is despicable actions like these that keep the Middle East in turmoil. Israel has no intention of making peace with the Palestinians, they want to steal ALL of their land.



Israel 'ready' to bomb Hizbullah in civilian areas ~ link ~ Israel showed in the Second Lebanon War that it has a policy of bombing civilians.


Israel is prepared to attack Hizbullah in populated areas where weapons are stashed, Israel's army chief Gabi Ashkenazi said Tuesday.
"It is quiet now, but we are monitoring developments and are ready for all possibilities," Ashkenazi told Israel Radio, speaking from Rome where he is on an official visit.

Netanyahu and Lieberman headed for showdown ~ link ~ Lieberman is the one Israeli politician that makes old Bibi look reasonable - That is scary!

The spat first erupted into the public domain several weeks ago when Mr Lieberman learned from press reports that Mr Netanyahu had sent an emissary to Brussels to hold clandestine talks with the Turks to try to heal a rift between the two countries.
Mr Lieberman, a Moldovan-born former nightclub bouncer who once called for Palestinian prisoners to be thrown into the sea, has ostracised many of his foreign counterparts, forcing Mr Netanyahu to sideline him for sensitive missions.
Now Mr Lieberman is pursuing a Jewish conversion bill that Israeli newspapers, citing political insiders, say would amount to an "act of war" with the Prime Minister.
The proposed bill, which has so far garnered little support in the Knesset, would effectively allow a handful of Orthodox rabbis to decide who is, and who is not, Jewish. The proposal has created a storm of anger among the Jewish diaspora, who fear it would create a divide among the Jewish people and throw into question their identity.
Russia military confirms no S-300 missiles for Iran ~ link ~
Military official Alexander Fomin weighed in on Tuesday, and although he did not directly identify the S-300s, he pledged Moscow would desist from supplying "large missile systems" in accordance with the sanctions, Interfax reported.

It is the latest indication that the deal is dead. Last month, the Russian government said the sanctions blocked the missile sale, but Iran insisted the restrictions don't cover existing contracts.


Mubarak 'rejects; Netanyahu's "peace map" ~ link ~

Peace and Netanyahu are two opposite terms.



Egypt's Mubarak dying of cancer? ~ link ~

He should look into Rife Therapy.



"To Shoot an Elephant" ~ link ~
Gaza Strip has been under siege since June 2007, when Israel declared it an "enemy entity". A group of international activists organized a siege-breaking movement, the Free Gaza movement. Thanks to their efforts, and despite the Israeli ban on foreign correspondents and humanitarian aid workers to cover and witness operation "Cast Lead" on the ground, a group of international volunteers: self organised members of the International Solidarity Movement were present in Gaza when the bombing started on December, 27th 2009. Together with two international correspondents from Al Jazeera International (Ayman Mohyeldin and Sherine Tadros), they were the only foreigners who managed to write, film and report for several radio stations what was happening inside the besieged Palestinian strip.

EU considers tough new sanctions for Iran ~ link ~
Iran has not invaded any of its neighbors for hundreds of year and according to international experts and the UN does NOT have a nuclear weapons program, however, Israel has a massive nuclear weapons program and has invaded its neighbors many times and is in multiple violations of UN resolutions, but Iran gets the sanctions that Israel demands while Israel gets by with anything and everything.
US - South Korean war games to send 'clear message' to North Korea ~ link ~
Getting things ready for the Korean war theater of the coming WWIII.
The US-led United Nations Command said the drill from July 25-28 would involve about 20 ships including the 97,000-ton aircraft carrier USS George Washington and some 200 fixed-wing aircraft.
Although the two countries had staged large-scale military exercises in the past, this was the first in "many years" to be carried out in the aftermath of a "provocation" by North Korea, said Admiral Robert Willard, head of US Pacific Command.
Four F-22 Raptor fighter jets will also take part in this month's drill, flying training missions around Korea for the first time, Willard told a news conference.
"Our goal is to deter North Korea from future provocations," Willard said, adding it remained unclear if the drills would have the desired effect.
About 8,000 army, air force, navy and marine personnel from the two allies will take part, with drills covering anti-submarine warfare, mid-air refueling and cyber defence, officers said.
US deploys USS George Washington supercarrier battle group to South Korea ~ link

US and South Korea to hold major military exercise ~ link ~
The US and South Korea say they will begin a major military exercise aimed at sending a message of deterrence to North Korea on 25 July.
The four-day exercise, in the Sea of Japan (East Sea), will involve 20 ships, 200 planes and 8,000 personnel.
The announcement came as defence chief Robert Gates visited South Korea in a show of support for the US ally. On Wednesday he and Secretary of State Hillary Clinton will visit the demilitarised zone dividing the Koreas.
Requiem for the Antiwar Movement by Cindy Sheehan

~ link ~
This article and these observations are going to piss some people off—but oh well. You will be angry with me, even though I am not the one who is ordering more war, paying for more war, torturing people and imprisoning them without due process, destroying the economy and the environment, blah, blah, blah. I have developed an incredibly thick skin and if I rankle, it's because I think time is running out to halt the disastrous trajectory this planet (via the US Military Corporate Complex) is on. I promise that I am not writing this because I am holding protests and no one is coming—these thoughts have been percolating in me for months now. (Note: Remember that old saying: "What if they gave a war and nobody came?" Well, here in DC I am living the opposite: "What if they gave an antiwar protest and nobody came?")
My grandbabies and other people's grandbabies WILL NOT live in a world where war for profit is so normal that state-sanctioned violence is rarely even questioned—and if it is, then the person questioning is the "looney tunes," the "mama moonbat," the "radical." That is one seriously messed-up world. You know it is and we are the only ones who have the key to unmessing it.
Last week, the Democratically controlled House of Representatives voted to give Barack Obama 33 billion more dollars to prosecute two idiotic and ill-advised wars. Of course they did—it wasn't the first time since 2007 that a Democratic Congress voted to fund wars, and it won't be the last—do you all know why? BECAUSE THE DEMOCRATS DON'T WANT PEACE—THEY ARE JUST ONE-HALF OF THE "WAR PARTY."
Why else did the Democrats vote for more war, more death and more destruction? If you are a Democrat and voted for one of these scum—did you vote for them hoping that you would get more war? Did you vote for Obama hoping that he would dig this country into a deeper hole, and do you still believe that fucking things up even more is the way to solve problems?

Stage Two of Europe's Credit Crisis: An Internal Bank and Sovereign Debt Crisis Combined ~ link ~
The crisis affecting Europe is nothing new. It goes back three years and the beginning of the credit crisis, 60% of the subprime CDOs, collateralized debt obligations, had been sold to European institutions. These were the mortgage bonds, which contained a variety of toxic waste, which the rating agencies, S&P, Moody's and Fitch, in collusion with banks and brokerage houses, had sold as AAA bonds, when in fact their ratings should have been considerably lower. The holders of these bonds in many instances became insolvent and had to be bailed out by capital injections from central banks, most of the funds were lent by the Federal Reserve.


These debt problems, as in the US, have never been resolved. Those companies and institutions have over the past three years been allowed to keep two sets of books.
Six months ago the Greek crisis arose adding another financial and economic problem not only for Greece, but also for four other euro zone members and their debt holders, namely banks and other sovereign debt holders.
You might say the current additional crisis was frosting on the cake, because unbeknownst to most, Europe has never emerged from its original crisis. We have now an internal bank and sovereign debt crisis combined. What is of passing interest is that the raters and sellers of the toxic waste, that started all this, have never been prosecuted nor pursued civilly.

Austerity Measures Could Force a Depression ~ link ~ That is what they are suppose to do! [Same story as above, different site.]

Double-Dip Days ~ link

Working People in America Impoverished by Obama's Economic Policies ~ link ~
If U.S. economy eventually recovers and current trends continue, U.S. workers won't be celebrating in the streets. The corporate establishment has made it clear that a "strong recovery" depends on U.S. workers making "great sacrifices" in the areas of wages, health care, pensions, and more ominously, reductions in so-called "entitlement programs" — Social Security, Medicare, and other social services.
These plans have been discussed at length in corporate think tanks for years, and only recently has the mainstream media begun a coordinated attack to convince American workers of the "necessity" of adopting these policies. The New York Times speaks for the corporate establishment as a whole when it writes:
"American workers are overpaid, relative to equally productive employees elsewhere doing the same work [China for example]. If the global economy is to get into balance, that gap must close."
Hungary now Europe's austerity case after IMF row ~ link ~
The Hungarian political class said NO to the Rothschild demand for austerity fascism. There will be hell to pay.

Want to be Poor? Work one of these 8 jobs ~ link

The Booming Economies of Latin America ~ link ~
While the United States and Europe fret over huge deficits and threats to a so-called recovery, this region has a surprise in store.
Latin America, beset in the past by debt defaults, currency devaluations and the need for bailouts from rich countries, is experiencing robust economic growth that is the envy of its northern counterparts.
Strong demand in Asia for commodities like iron ore, tin and gold, combined with policies in several Latin American economies that help control deficits and keep inflation low, are encouraging investment and fueling much of the growth.
The World Bank forecasts that the region's economy will grow 4.5 percent this year.
Recent growth spurts around Latin America have surpassed the expectations of many governments themselves.
Hedge funds accused of gambling with lives of the poorest as food prices soar ~ link ~
Financial speculators have come under renewed fire from anti-
poverty
campaigners for their
bets on food prices, blamed for raising the costs of goods such as coffee and chocolate
and threatening the livelihoods of farmers in developing countries.
The World Development Movement (WDM) will issue a damning report today on the growing role of hedge funds and banks in the commodities markets in recent years, during which time cocoa prices have more than doubled, energy prices have soared and coffee has fluctuated dramatically.
From Seedlings to Servings: 11-Year-Old Grows Tons of Veggies for the Homeless ~ link ~

What a great kid!




Batteries Are the Shocking Truth About Electric Cars ~ link ~
More obscure is the administration's belief that a brave, new clean-energy America can produce jobs and reduce the output of greenhouse gases. In Obamaland, windmills will turn silently through the night, while millions of fully electric cars get their batteries topped up in driveways and garages.
A green and pleasant land is just a few million batteries away and, by Jove, the Department of Energy is on the job. It has $2.4 million to spend on electric car infrastructure. The department is helping to bring on nine battery plants, including the one in Holland. It's also promoting charging stations.
Some small facts: These batteries are still so expensive (about $16,000 apiece) that any fully electric car, or near so, requires subsidies down the line to get the price down to where ordinary people will buy them in quantity. The only fully electric vehicle on the market today, the Tesla, is a sports car that costs over $100,000 and is aimed at the well-heeled greens of Hollywood.
While official retail prices for the Ford, Nissan and GM models haven't been announced, estimates are in the range of $30,000 to $35,000. Federal tax credits are likely to trim several thousand dollars for many buyers.
Has Moscow Had Enough of Belarus's Lukashenka? ~ link ~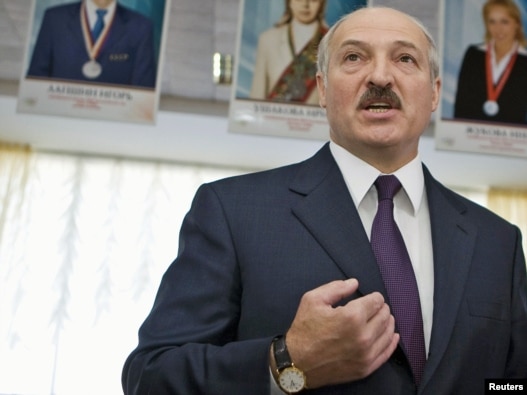 Cameron: Special Relationship with US is coming to an end ~ link ~ WOW!

PM David Cameron unveils flagship policy of "Big Society" ~ link ~
British Prime Minister David Cameron unveiled on Monday his personal flagship policy of "Big Society," which he said would shift power away from the government towards the people, by giving them control of projects.
He said communities across the country could take over responsibility for their services -- for anything ranging from Internet connections, to housing, and to the more generally accepted duties of local and central government like libraries.
Opposition sharpens knives for Merkel as her party loses its sixth state premier in a year ~ link ~
In a very short press briefing on Monday, Chancellor Angela Merkel appeared to take the blow of Ole von Beust's resignation with good nature, but she took no questions from reporters as she bade farewell to the outgoing premier of the city-state of Hamburg.
"Hamburg has a lot to thank him for, but the federal CDU has a lot to thank him for as well," Merkel said. "I think I can say that we worked well together, that we could always rely on each other and for that I'd like to thank Ole very much."
But even voices in Merkel's own party, like Wolfgang Bosbach of the CDU's parliamentary faction, could not help but lament the image the party is currently projecting. "When six state premiers resign in the space of a year, then it does give the impression of an erosion, even if the motives for the resignations are very different," he said
Georgian Opposition Seeks To Delay Adoption Of New Constitution ~ link ~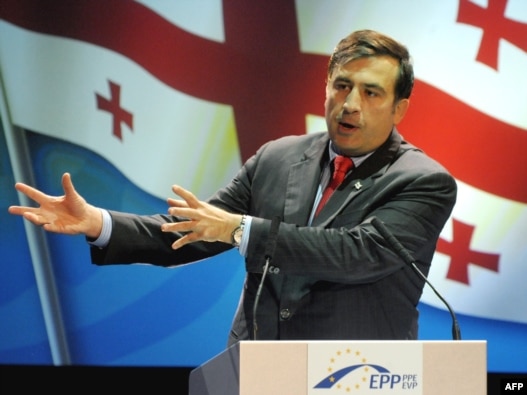 Russia to build new cosmodrome (spaceport) ~ link ~

While the American space program slowly dies on the vine, while America spends all its money on unnecessary wars for Israel and the banksters.
Sarkozy accused or working for Israeli intelligence ~ link ~
From 2007.

As if his marital challenges were not enough cause for concern, "Sarco the Sayan" has suddenly emerged as the most infamous accolade of French President Nicolas Sarkozy. The influential French daily
Le Figaro
last week revealed that the French leader once worked for -- and perhaps still does, it hinted -- Israeli intelligence as a
sayan
(Hebrew for helper), one of the thousands of Jewish citizens of countries other than Israel who cooperate with the
katsas
(Mossad case-officers).
A letter dispatched to French police officials late last winter -- long before the presidential election but somehow kept secret -- revealed that Sarkozy was recruited as an Israeli spy. The French police is currently investigating documents concerning Sarkozy's alleged espionage activities on behalf of Mossad, which Le Figaro claims dated as far back as 1983. According to the author of the message, in 1978, Israeli prime minister Menachem Begin ordered the infiltration of the French ruling Gaullist Party, Union pour un Mouvement Populaire. Originally targeted were Patrick Balkany, Patrick Devedjian and Pierre Lellouche. In 1983, they recruited the "young and promising" Sarkozy, the "fourth man".
Ex-Mossad agent Victor Ostrovsky describes how sayanim function in By Way Of Deception: The Making and Unmaking of a Mossad Officer. They are usually reached through relatives in Israel. An Israeli with a relative in France, for instance, might be asked to draft a letter saying the person bearing the letter represents an organisation whose main goal is to help save Jewish people in the Diaspora. Could the French relative help in any way? They perform many different roles. A car sayan, for example, running a rental car agency, could help the Mossad rent a car without having to complete the usual documentation. An apartment sayan would find accommodation without raising suspicions, a bank sayan could fund someone in the middle of the night if needs be, a doctor sayan would treat a bullet wound without reporting it to the police.
And, a political sayan ? It's rather obvious what this could mean. The sayanim are a pool of people at the ready who will keep quiet about their actions out of loyalty to "the cause", a non-risk recruitment system that draws from the millions of Jewish people outside Israel.

On the domestic front, however, there are many conflicting considerations. The Jews of France now display a touch of the vapours, in sharp contrast to the conceited triumphalism with which they greeted his election: "we are persuaded that the new president will continue eradicating anti-Israeli resistance," Sammy Ghozlan, president of the Jewish Community of Paris pontificated soon after Sarkozy's election. France is home to 500,000 Jews, mostly Sephardic Jews originally from North Africa and Mediterranean countries.
Sarkozy's own maternal grandfather Aron Mallah, hailed from Salonika, Greece, and is said to have exercised considerable influence on his grandson. Even though raised as a Roman Catholic, "Sarkozy played a critical role in moving the French government to do what is necessary to address the ill winds that threaten the largest Jewish community in Western Europe," noted David Harris, the executive director of the American Jewish Committee. Sarkozy, after all, was a political product of the predominantly Jewish elite neighbourhood of Neuilly-sur-Seine, where he long served as mayor.
Sarkozy's plan to raise retirement age 'can't be altered' ~ link ~ This disgusting little neocon/Zionist jerk. He exists to serve the Rothschild rulers of France and to screw the French people.

L'Oreal heiress to be questioned in French scandal ~ link ~
President Nicolas Sarkozy has been embarrassed by allegations by the former bookkeeper of L'Oreal cosmetics heiress Bettencourt, 87, that the billionairess and her late husband made illegal cash donations to conservative politicians, including to Sarkozy's 2007 presidential election.
"She will be questioned, but we have no further information at the moment," the spokeswoman for Nanterre prosecutor Philippe Courroye said.
The announcement came as Labour Minister Eric Woerth fended off fresh accusations of a conflict of interest over a weekend report that he pushed Bettencourt's wealth manager to employ his wife, Florence Woerth, in November 2007.
"I did not influence the recruitment of my wife, and that's that," Woerth told reporters on the sidelines of an official visit on the issue of equality in the workplace.
L'Oreal heiress family feud rattles French government ~ link ~
There is more than enough evidence to bring impeachment charges against Nicolas Sarkozy, but he is 'protected' by the highest powers in France, the French Rothschilds, whose puppet he is.
An aging heiress. An angry daughter. A society photographer. A renegade butler and an embittered accountant. Secret tapes. A famous company with a nasty past and long political connections. An unpopular president and a cabinet minister with a taste for money. Tales of illegal cash donations in envelopes.
This romantic stew is known as "the Bettencourt affair," after the elderly heiress of the L'Oreal fortune, Liliane Bettencourt, 87. What began as a fierce family fight, with her daughter charging that Bettencourt's entourage has been manipulating her to steal her fortune, has shaken the office of French president Nicolas Sarkozy.
The affair has captivated France even as the nation enters the long summer holiday, with daily headlines, detentions and constant leaks. Sarkozy's sometimes clumsy efforts to contain the scandal are similar to BP's in the Gulf of Mexico — the flow of crude appears contained but the problem is far from over. On Monday, prosecutors said they will move to interview Bettencourt this week.
Sarkozy's approval ratings, already low from France's economic problems, have fallen further with the Bettencourt skulduggery.
California declares whooping cough epidemic ~ link ~ I suspect that this is linked to the large number of very poor illegals in California.


California public health officials on Monday strongly urged elderly adults, children and
pregnant
women to get vaccinated against
whooping cough
, citing an epidemic in the state that is on track to be the worst in 50 years.
Nearly 1,500 cases of whooping cough have been reported statewide this year, nearly five times the number of cases last year, according to Dr. Gil Chavez, the state's epidemiologist.
"The Ministry of Truth" - Obama's War on the Internet ~ link ~
The Ministry of Truth was how George Orwell described the mechanism used by government to control information in his seminal novel 1984. A recent trip to Europe has convinced me that the governments of the world have been rocked by the power of the internet and are seeking to gain control of it so that they will have a virtual monopoly on information that the public is able to access. In Italy, Germany, and Britain the anonymous internet that most Americans are still familiar with is slowly being modified. If one goes into an internet café it is now legally required in most countries in the European Union to present a government issued form of identification. When I used an internet connection at a Venice hotel, my passport was demanded as a precondition and the inner page, containing all my personal information, was scanned and a copy made for the Ministry of the Interior -- which controls the police force. The copy is retained and linked to the transaction. For home computers, the IP address of the service used is similarly recorded for identification purposes. All records of each and every internet usage, to include credit information and keystrokes that register everything that is written or sent, is accessible to the government authorities on demand, not through the action of a court or an independent authority. That means that there is de facto no right to privacy and a government bureaucrat decides what can and cannot be "reviewed" by the authorities. Currently, the records are maintained for a period of six months but there is a drive to make the retention period even longer.

The excuses being given for the increasing government intervention into the internet are essentially two: first, that the anonymity of the internet has permitted criminal behavior, fraud, pornography, and libel. Second is the security argument, that managing the internet is an integral part of the "global war on terror" in that it is used by terrorists to plan their attacks requiring governments to control those who use it. The United States government takes the latter argument one step farther, claiming that the internet itself is a vulnerable "natural asset" that could be seized or damaged by terrorists and must be protected, making the case for a massive $100 billion program of cyberwarfare. Senator Joseph Lieberman (D-CT) argues that "violent Islamist extremists" rely on the internet to communicate and recruit and he has introduced a bill in the Senate that will empower the president to "kill" the internet in case of a national emergency.

But all of the arguments for intervention are essentially themselves fraudulent and are in reality being exploited by those who favor big government and state control. The anonymity and low cost nature of the internet means that it can be used to express views that are unpopular or unconventional, which is its strength. It is sometimes used for criminal behavior because it is a mechanism, not because there is something intrinsic in it that makes it a choice of wrongdoers. Before it existed, fraud was carried out through the postal service and over the telephone. Pornography circulated freely by other means. As for the security argument, the tiny number of actual terrorists who use the internet do so because it is there and it is accessible. If it did not exist, they would find other ways to communicate, just as they did in pre-internet days. In fact, intelligence sources report that internet use by terrorists is rare because of persistent government monitoring of the websites.



The real reason for controlling the internet is to restrict access to information, something every government seeks to do


How the US economy is being deliberately destroyed - with Max Keiser and Dr. Paul Craig Roberts - video ~ link ~

Good video, take the time to view it if you can.
Did You Know .... ~ link ~ Interesting, very interesting.

ENDA Is Dying ~ link ~
The Hill
reports that Democrat leaders, worried about voter backlash in November, will not introduce the Employment Non-Discrimination Act during these final weeks before summer recess of Congress. ("
The Hill
: ENDA Won't Make Senate Floor" www.advocate.com, July 15) This is almost certainly the obituary for one of the most frightening, pro-homosexual, anti-Christian bills ever submitted to Congress.
In the past month, homosexual media have repeatedly blamed lack of Senate Democrat support for ENDA's failure. I am proud of the perhaps thousands of lovers of freedom who came to www.truthtellers.org for the names of 14 undecided Senators, bombarding them with calls in May. At that time staffers for these mostly Democrat Senators reported "heavy protest," protest that powerfully hit its mark. To my knowledge, none of these Senators, snagged over ENDA's "transgender provision" allowing "transitioning" males into women's restrooms, ever capitulated.
Obama launches new oceans policy ~ link ~ WOW, you can't make this stuff up. The Obama Administration, along with BP, Goldman Sachs, Haliburtan, etc. is engaged in Disaster Warfare against the American people and the entire World yet they announce a 'oceans policy' to preserve our oceans! This earns the 'not so coveted' Bullshit Meter Award with four BS Flags.

US President Barack Obama on Monday launched a new National Oceans Policy, designed to promote healthy eco-systems in coastal waters, seas and Great Lakes surrounding the United States.

The New Doom ~ link ~
He had just returned from his ranch in the wilderness of central Idaho. "I just like it because it's massively low human density. It would be a place you could hole up in. But, gosh, I hope that doesn't happen."
Last week, not very far from the hedge fund manager's ranch, the billionaire John Malone gave a little-noticed interview to The Wall Street Journal from Allen & Co.'s annual Sun Valley conference. Asked about the biggest risks to Liberty, his media conglomerate, Mr. Malone said his concern was this country's survival. "We have a retreat that's right on the Quebec border. We own 18 miles on the border, so we can cross. Anytime we want to, we can get away."
His wife is more concerned: She's already moved her personal cash to Australia and Canada. "She wants to have a place to go," said Mr. Malone, No. 400 on this year's Forbes list of the richest people in the world, "if things blow up here."
The Senators who give us 15 million unemployed want to deny them benefits ~ link ~

Those senators don't care. They are bought-and-paid for political class parasites.



DC Declares War On States ~ link ~
Among the limited duties of the US Government enumerated in the federal Constitution is Article. IV. Section. 4. "The United States shall guarantee to every State in this Union a Republican Form of Government, and shall protect each of them against Invasion." However, for several decades now, the federal government in Washington, D.C., has shown great ambition and propensity to engage in activities to which it was never authorized, and to ignore those responsibilities with which it is specifically charged. The responsibility of the federal government to protect each State against invasion is a classic example of the latter.
Can anyone deny that the states on the US southern border (California, Arizona, New Mexico, and Texas) are being invaded by an ongoing onslaught of illegal aliens (many of whom are violent and dangerous criminals)? Somewhere between 12 and 30 million illegals now reside in the US. The entire country is feeling the effects of this invasion, but the Border States are literally under siege. And not only does the federal government do nothing to protect the states against this invasion, it actively wars against states such as Arizona when they attempt to protect themselves. Yes, I am saying it: the Washington, D.C., lawsuit against the State of Arizona's immigration laws should be regarded as an act of war against the State of Arizona in particular, and against the states general in principle.
Please consider what Arizona and the other Border States are dealing with. According to published reports:
*In Los Angeles, 95% of all outstanding warrants for homicide in the first half of 2004 (which totaled 1,200 to 1,500) targeted illegal aliens. Up to two-thirds of all fugitive felony warrants (17,000) were for illegal aliens.
*Some private reports state that 83% of warrants for murder in Phoenix and 86% of warrants for murder in Albuquerque, New Mexico, are for illegal aliens. These reports cannot be verified, of course, because the feds discourage law enforcement agencies from releasing such statistics.
*At any given time, up to 75% of those on the most wanted list in Los Angeles, Phoenix, and Albuquerque are illegal aliens.
*23% of all inmates in LA County detention centers are "deportable."
*LA police estimate that violent gangs, such as MS-13 and 18th Street Gang, are "overwhelmingly" composed of illegal aliens.
The Devil's Seven Prong Fork ~ link ~
T

his article explains why our formerly free country is in the 21st Century flying with only one wing.
The most devastating aspect of The Fork's use is that we victims hadn't the foggiest idea we were being victimized, but thought, to the contrary, that the government had our best interests at heart..."
It's the

End of the World

As We Know It ~ link ~
What are 308,367,109 Americans supposed to do?
First of all, despite clamping down on immigration, our population grew by 2.6M people last year. Unfortunately, not only did we not create jobs for those 2.6M new people but we lost about 4M jobs so what are these new people going to do? Not only that, but nobody is talking about the another major job issue: People aren't retiring! They can't afford to because the economy is bad - that means there are even less job openings… The pimply-faced kid can't get a job delivering pizza because his grandpa's doing it.














Growing Number of

Prosecutions for Videotapping the Police

~ link ~

What's growing is fascism! Citizens need to be very aggressive in taking legal measures against any official who seeks to abuse their rights as Americans. Take the battle home to them by bringing criminal and civil charges against them; go after their personal assets in civil proceedings and let them see how they feel when facing juries of their peers.



Thousands of blogs shut down over "terrorist material" ~ link ~ This is a bogus test case to establish the 'right' of the government to act in this way. This is nothing but a outright fascist move to eventually kill the Constitutional rights of 'freedom of the press' and 'freedom of speech' on the Internet.

175 People killed in South American cold spell ~ link
~ link ~ link ~ link ~
At least 175 people have died in the coldest winter in South America in recent years, officials in six affected countries said. The cold was worst in southern Peru, where temperatures in higher altitudes of the Andes dropped to minus 23 degrees Celsius.
Officials said Monday that since the beginning of last week 112 people died of hypothermia and flu. Argentina measured the coldest temperatures in 10 years. Sixteen people froze to death and 11 died of carbon monoxide poisoning due to faulty heaters. In Bolivia, 18 people died, in Paraguay five and two each in Chile and Uruguay. Nine people died of the cold in southern Brazil.
Thousands of cattle also froze to death on their pastures in Paraguay and Brazil. There are no stables for the animals as temperatures usually do not drop that low.
Several regions in Bolivia and Peru closed schools until the end of the week and larger cities opened emergency shelters for homeless people. Electricity and gas networks are operating at capacity limits in many of the affected regions.
Mexico car bomb: 'Colombianization' of Mexico nearly complete ~ link ~
Last week's Mexico car bomb in the border town of Cuidad Juarez killed three. It is the first known use of a car bomb against authorities and marks a troubling new level of violence in the country's brutal drug war.
Solar flare activity continues to increase ~ link
Mexico arrests man at airport with 18 small monkeys around his waist - with video ~
link
Actress Lindsay Lohan begins prison sentence - with video ~ link ~ I don't generally do Hollywood stories. However, her sad story is an example of the depraved lifestyle pushed by the Hollywood barons. They make their fortunes peddling trash lifestyles and trash cultures to the masses.

Mel Gibson leaves America, moves back to Australia ~ link ~ OK, here is another Hollywood story. In Mel Gibson's case, I think that the recent negative press is 'payback' for Gibson for speaking of the Zionist nature of Hollywood and for doing a movie "The Passion of the Christ".

Near Death Experiences - Dying Visions ~ link ~
"You hear people say, 'we're born alone, we die alone,' but from the deathbed it doesn't seem like a lonely experience," observes David Kessler. "It feels like we're not going into the emptiness but arriving into a fullness."
After a moment, he confides, "One of the most starling things for me in hearing these stories is what if death isn't that lonely experience that we should all fear? What if we are comforted and loved and cared for - and there is standing room only? It changes everything. I mean, it reaffirms our faith."